A wonderfully delicious & smooth matcha tea, that has been lovingly crafted by the masters in Uji, Japan.  Perfect for everyday enjoyment, this matcha will whisk you away to a relaxing place & surround you with calm.

Each leaf has been carefully handpicked in Spring when they are at their softest & sweetest.  The leaves are then gently steamed and dried, the stems and veins removed and then slowly and patiently stone ground to deliver a superbly fine, delicious powder.
---
---
---
Size: 50 g Net
Recommended Serving Size:
MILD (Usui) - Straight: 1/4 tsp (<1gm)
MEDIUM - Latte, Sipping: 1/2 tsp (1.5 gm)
STRONG (Koi) - Smoothie, Sipping, Latte: 1 tsp (>3 gm)
Origin: Uji, Japan
Serving Suggestion:
Simply add 1/2 tsp. of matcha to a cup or bowl (chawan).  Add ~80 ml of hot water (~80 degrees).  Whisk until lather forms.  Relax & enjoy.
---
Nutritional Information:

Typical Composition
AVG QTY PER 1g
AVG QTY PER 100g
ENERGY
(kJ)
12kJ
1222kJ
(kCal)
2.7kCal
276kCal
PROTEIN
(on dry weight)
274mg
27.4g
FAT
total fats
37.1mg
3.71g
Saturated Fats
8.8mg
.881g
CARBO-
HYDRATES
total
333mg
33.3g
dietary fibre
314mg
31.4g
sugars
18.5mg
1.85g
lactose
0.0mg
0.0mg
SODIUM
0.052mg
<0.01g
---
Additional Information
This product has JONA organic certification issued by JAS.  To achieve this level of certification, the crop and processes relating to producing the matcha, need to have been chemical free for 4 years of operation.
Customer Reviews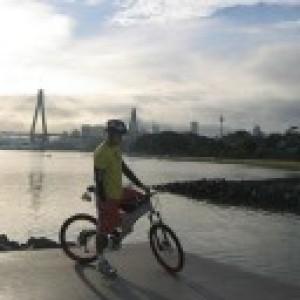 B
11/03/2021
Bradley

New Zealand
You've tried the rest, now try the best!
This matcha is hands down the best quality matcha available on the market. Most others have lots of unwanted and unnecessary additives that dilute and hijack the authentic taste and health benefits. Many also have very — shall we say — 'questionable' authenticity claims. The Wabi matcha is absolutely the best quality and most authentic matcha tea you will ever buy. Don't settle for any of that rubbish available elsewhere!
06/03/2021
Matcha L.

New Zealand
Authentic Japanese Matcha
I love my matcha! I have tried many varieties of matcha in NZ & they all fall short of the beautiful flavours and textures of traditional Japanese matcha - Wabi's however, tastes exactly like the matcha I have experienced in Japan. Good job!